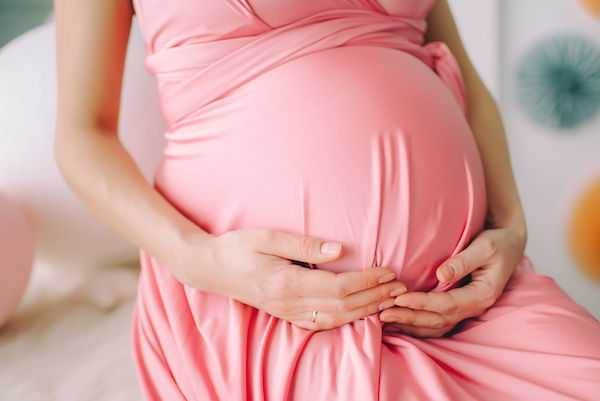 Sapp Law Office and our affiliated Indiana gestational surrogacy and egg donation agency, The Stork's Nest, are located in Indianapolis, Indiana and deliver happiness to deserving families through assisted reproduction and adoption. We understand that fertility issues are affecting approximately 15% of the population and can be emotionally draining and traumatic. We cover every legal aspect of your case to make sure it goes smoothly and offer an easy, low-stress process to assist in your legal establishment of parentage through third-party reproduction, adoption, or protecting your assets through estate planning. Sapp Law Office specializes in assisted reproduction laws (surrogacy, egg donation, sperm donation, embryo donation), adoption law, and estate planning law. Although headquartered in Indianapolis, Indiana, Sapp Law Office serves intended parents, gestational surrogate mothers, egg donors, and those with any estate planning needs all across Indiana and other states if the matter is in Indiana. Sapp Law Office provides quality legal representation to heterosexual, single, and LGBT clients that helps build and protect families. A list of reproductive law services includes drafting and negotiating surrogacy, egg donor, sperm donor, and embryo donation agreements. We also establish legal parentage in the courts through pre- or post-birth orders, or any adoption proceedings. We can also assist clients with any needs in the area of adoption law, including step-parent adoptions, second-parent adoptions, grandparent adoptions, domestic adoptions, and international adoption. Our attorney can also assist with any estate planning law needs to properly plan and secure for your future, especially when there are any children involved.

Representation Of:
Intended Parents
Gestational Surrogates
Egg Donors
Sperm Donors
Fertility Clinics
Birth Mothers
Adoptive Parents
Estate Planning Clients
Assisted Reproduction Law:
Gestational Surrogacy
Egg Donation
Sperm Donation
Embryo Donation
Insurance Resources
Adoption Law:
Readoptions (Domesticating Foreign Decrees)
Domestic Adoptions & International Adoptions
Adoption Disruptions
Second Parent Adoptions
Stepparent Adoptions
Orphan Visa (R-3 and R-4) Appeals (I-600 Notice of Intent to Deny)
International Family Law, Divorce, Custody Issues
International Abductions (Abduction Prevention)
Guardianship Establishment
Estate Planning Law:
Will Drafting or Amendment
Living Will or Advanced Medical/Health Care Directive
Durable Power of Attorney Designation (for financial matters)
Healthcare Power of Attorney Designation
HIPAA Release Form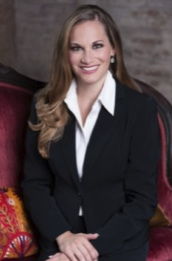 Amanda D. Sapp, RN, MSN, Esq.
Attorney/Owner
Amanda received her Juris Doctor from Indiana University's Robert H. McKinney School of Law. During law school Amanda received a certificate of concentration in health law. She also obtained a year long fellowship certificate through Indiana University Health that focused on medical ethics where she completed research to be published in academic journals. Additionally, Amanda is certified as a registered mediator by the Indiana Supreme Court. While in law school, Amanda obtained an internship with a focus on adoption and assisted reproductive technology law. It was then that she had found her calling. Helping individuals build families through assisted reproduction and adoption has become a passion of Amanda's that gives her an endless feeling of joy, similar to that of her very rewarding prior experience as a nurse. Amanda graduated from Indiana State University with a Bachelor's of Science and worked as a neonatal and pediatric nurse for 7 years. During her time as a nurse she attended the University of Indianapolis, and graduated top of her class with a Master's of Science in Nursing.
Amanda has assisted intended parent(s), same-sex couples, gestational surrogates, sperm donors and egg donors with their legal reproductive matters for several years, including heterosexual couples, same-sex couples, and single parents on a countless number of gestational surrogacy agreements, known and unknown egg donor agreements, sperm donor agreements, and parentage documents establishing legal parentage through the courts. Amanda has been able to obtain pre-birth orders and second parent adoptions from the court for heterosexual, homosexual, and single individuals. She have also worked with a number of attorneys from other states when there are multiple states involved in a surrogacy and/or egg donor arrangement. Amanda is a member of the Indianapolis Bar Association, Indiana Bar Association, and American Bar Association Assisted Reproductive Technology Section and regularly attends continuing legal education conferences to stay up to date on the emerging issues of the assisted reproduction and adoption law happening nationally and internationally.
Amanda has also worked with the Indiana Legislature in the 2018 legislative session on our egg donor laws to expand access for donor material recipients. She has been involved in our state legislature since 2018 and is currently working on legislation that she solely drafted and lobbied for that gives the parties a legal framework when using donor material and/or gestational surrogacy.
Attorney Amanda D. Sapp also operates an Indiana gestational surrogacy agency and provides assistance in matching heterosexual, single, and same-sex intended parents with gestational surrogates or egg donors through The Stork's Nest Agency, LLC. Although headquartered in Indianapolis, Indiana, The Stork's Nest serves intended parents & gestational surrogate mothers all across the country. The Stork's Nest builds strong, successful families through a detailed screening process of the intended parents and gestational surrogate to ensure the long-term well-being of all individuals involved in the process, including the future child(ren). With ALL of the medical and psychological screening completed prior to meeting one another, gestational surrogates and intended parents can create an unguarded, bonding relationship immediately without the worry that their relationship will fail after a match due to the inability to pass medical and/or psychological screening. The full screening also creates a shorter wait time between the match and embryo transfer.
We work with all situations involving egg donors, sperm donors, surrogates, embryo donation, adoption, and estate planning.
If you would like to discuss an issue involving infertility, assisted reproduction, adoption, or estate planning please feel free to contact us.